Healthcare industry leader to address effective negotiation and self-advocacy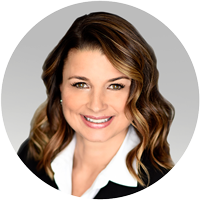 SALT LAKE CITY, December 8, 2021 – RaeAnn Grossman, executive vice president of population health management, risk adjustment, and quality operations at Cotiviti, will co-chair and participate as a speaker in The RISE Women in Health Care Leadership Summit taking place December 14–15 in San Diego, California. Grossman will take part in a panel discussion on how women can effectively negotiate beyond salary; how to better align, collaborate, and execute no matter what size of organization; and best practices for exceeding expectations and succession planning.
"Women make up approximately 65% of the U.S. healthcare workforce, but only a much smaller fraction of healthcare executives are women," said Grossman. "I am honored to speak at this leading national forum for women in the healthcare industry to shed light on how to break down barriers and empower women to advocate for what they deserve in the workplace. I look forward to uncovering ways to move the needle in 2022 and beyond to increase women's representation in healthcare leadership."
For her discussion on negotiation, Grossman will draw on her more than 25 years of experience in the healthcare industry where she has held executive roles in both the payer and provider spaces. Grossman will be joined by other women healthcare executives including Kristin Meadows, vice president and general manager of individual market, Premera Blue Cross; Colleen Gianatasio, lead, field programs, risk adjustment, Devoted Health; and Heather Hobbs, senior business director, Bayer Healthcare Pharmaceuticals.
The group will also touch on how to "read the room" when making an ask, the flexibility gap for women as companies return to the office, how women can influence their environment and gain allies, how to demonstrate assertiveness and claim space, and how to empower and advocate to eliminate the pay gap.
Grossman's session, "Let's Discuss: Negotiating Beyond Money" will take place Tuesday, December 14, 2021 at 2:15–3:15 pm PT at the Manchester Grand Hyatt Hotel. Register to attend here: https://www.women-in-healthcare.com/rates/.
About Cotiviti
Cotiviti is a leading solutions and analytics company that is reshaping the economics of healthcare, helping its clients uncover new opportunities to unlock value. Cotiviti's solutions are a critical foundation for healthcare payers in their mission to lower healthcare costs and improve quality through higher performing payment accuracy, quality improvement, risk adjustment, consumer engagement, and network performance management programs. Cotiviti's healthcare solutions are powered by Caspian Clarity, a proprietary data and analytics platform spanning thousands of unique member and provider data types across financial and clinical domains, representing the most comprehensive longitudinal data set in healthcare. The company also supports the retail industry with data management and recovery audit services that improve business outcomes. For more information, visit www.cotiviti.com.
Media Contact
Kara McCrudden
Aria Marketing for Cotiviti
kmccrudden@ariamarketing.com
(401) 474-3308