Keynote presentation examines how the regulatory and structural design of the healthcare ecosystem influences innovation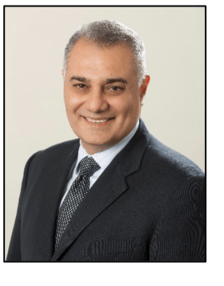 ATLANTA, February 27, 2019 – Emad Rizk, M.D., president and chief executive officer of Cotiviti, a leader in data-driven healthcare solutions, delivered a keynote presentation at the 17th annual Massachusetts Institute of Technology (MIT) Sloan Healthcare and BioInnovations conference held in Cambridge, Mass., on Friday, February 22.
Offering insight from the perspective of healthcare payers, Dr. Rizk's keynote explored the attributes of the healthcare system that both contribute to and detract from both business and clinical innovation. His keynote was followed by a panel discussion on the topic between Dr. Rizk and other senior healthcare IT leaders.
"Numerous recent changes to healthcare's regulatory and structural landscape—such as major modifications to the individual health plan market as well as Medicaid expansion—are driving health plans to innovate more rapidly, but they are facing significant challenges," said Dr. Rizk. "For example, payers must invest heavily in improving their outdated IT infrastructure, which cannot react quickly to market changes, and use analytics to strengthen collaboration with providers."
Held at the Boston Marriott in Cambridge, the MIT Sloan Healthcare and BioInnovations Conference is an event that brings together industry, academic, investment, and policy leaders from across the healthcare ecosystem to discuss the most pressing issues and exciting innovations. This year's theme explored the impact of digitalization on the healthcare industry, with a specific focus on product innovation, population health, the patient experience, and system design.
About Cotiviti
Cotiviti is a leading solutions and analytics company that is reshaping the economics of healthcare, helping its clients uncover new opportunities to unlock value. Cotiviti's solutions are a critical foundation for healthcare payers in their mission to lower healthcare costs and improve quality through higher performing payment accuracy, Quality improvement, risk adjustment, and network performance management programs. The company also supports the retail and life/legal industries with data management and recovery audit services that improve business outcomes. For more information, visit www.cotiviti.com.
Media Contact
Jeffrey Robinson, Cotiviti
Jeffrey.Robinson@cotiviti.com
(781) 693-3717