Leading physician executive to address digital transformation in healthcare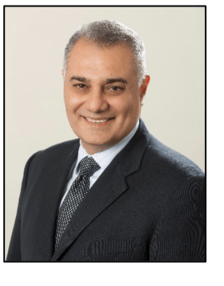 ATLANTA, February 18, 2020 – Emad Rizk, M.D., chairman, president, and chief executive officer of Cotiviti, has been selected as a speaker at the 29th annual Health Care Forecast Conference held by The UCI Paul Merage School of Business in Irvine, Calif. on February 20–21, 2020.
"In 2020, the industry will need to focus on analytics, management, and policy around big data—an effort that will require true collaboration between payers, providers and life sciences to drive the triple aim of healthcare," said Dr. Rizk. "It's an honor to speak at this leading national forum to shed light on the data considerations and economic and political decisions that will drive the healthcare industry this year. I look forward to leading a stimulating discussion on how the application of health analytics is driving care delivery transformation and the overall improvement of the healthcare ecosystem."
For his presentation on innovations in health analytics and their impact on all segments of healthcare, Dr. Rizk will draw on his decades of experience across the healthcare industry. He will share insights on successes and opportunities in the world of health data analytics, where the growing amount and diversity of healthcare data is adding complexity but also opening up new possibilities. Dr. Rizk will delve into specific applications of analytics, such as trends in payer data, policy shaping data-sharing, innovations in reimbursement models, and market trends for 2020 and beyond.
"This year's Health Care Forecast Conference will focus on health politics, economics, and policies in a pivotal year," said Dean Eric Spangenberg of The UCI Paul Merage School of Business. "As a physician executive who understands the most difficult challenges facing both payers and providers, Dr. Rizk brings a valuable perspective as he shares his expertise and predictions for healthcare in the United States. As we explore big ideas surrounding the way businesses and constituents are affected by healthcare economics, digital health, and policy, we're looking to establish a comprehensive forecast for healthcare in the new year and beyond."
Dr. Rizk will join other leaders to assess the impact of healthcare reform and tackle pressing healthcare issues in the session, "Digital Transformation in Health Care," taking place Friday, February 21, 2020, at 8 a.m. PT, at the Beckman Center in Irvine, CA.
About Cotiviti
Cotiviti is a leading solutions and analytics company that is reshaping the economics of healthcare, helping its clients uncover new opportunities to unlock value. Cotiviti's solutions are a critical foundation for healthcare payers in their mission to lower healthcare costs and improve quality through higher performing payment accuracy, quality improvement, risk adjustment, and network performance management programs. These solutions are powered by Caspian Insights, a proprietary data and analytics platform spanning thousands of unique member and provider data types across financial and clinical domains, representing the most comprehensive longitudinal data set in healthcare. The company also supports the retail industry with data management and recovery audit services that improve business outcomes. For more information, visit www.cotiviti.com.
Media Contact:
Ashley Owen
Aria Marketing for Cotiviti
(617) 332-9999 x 216
aowen@ariamarketing.com