Transaction expands Gainwell's capabilities as an analytics-driven healthcare technology provider; Cotiviti acquires certain business lines from Gainwell, expanding health plan solutions
Read the full press release here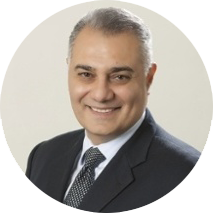 "HMS' data sets, analytical capabilities, and industry expertise in commercial payment integrity and population health management are highly complementary to Cotiviti's product portfolio, and we look forward to introducing new and expanded solutions to the marketplace to help our clients contain costs, eliminate waste, and speed quality improvement for the healthcare industry overall." — Dr. Emad Rizk, President and CEO, Cotiviti
Cotiviti is pleased to announce the acquisition of select HMS assets is complete. HMS is a leader in engagement solutions and technology associated with the management of Coordination of Benefits, and their solutions complement those of Cotiviti.
The acquired business lines from HMS span four primary areas:
Population Health Management: Member Engagement, Risk Analytics, and Care /Utilization Management Platform, including capabilities that support Risk Adjustment solutions
Commercial COB: Commercial Coordination of Benefits and Subrogation
Payment Integrity: Including Clinical Claim Review, High Cost/Specialty Drug Review, Credit Balance Audit, and Prior Authorizations
Federal Business: Including CMS RAC Region 4, Veterans Affairs RAC, and Healthcare Fraud Prevention Partnership
Cotiviti and HMS are both customer-driven innovators that share a similar mission: to provide analytic-driven insights and services to help our customers better assess, manage, and improve clinical and financial outcomes. The long-term value for our customers will be substantial as we expand the breadth and depth of solutions that we deliver to them, along with richer financial and clinical data and associated analytics. HMS brings capabilities that will help Cotiviti to further fully integrate across the pre and post-pay continuum and offer clients an end-to-end value chain. HMS's PHM offering brings strong direct to consumer outreach capabilities that will further our focus on Value Based Care, Quality, and Population Health Management.
Cotiviti brings further depth in Risk Adjustment and Prospective Editing to HMS capabilities in Quality and Population Health products. Especially in population health and a very important capability for consumer outreach, the combination of both companies brings strong additions to what Cotiviti can offer to clients. This integration will significantly increase Cotiviti's footprint with the federal government and CMS, allowing us to make an even bigger impact on how efficiently government healthcare dollars are used.
If you're interested in learning more or have a question regarding the acquisition, please email answers@cotiviti.com.