Renowned healthcare leader to be featured speaker at Bipartisan Policy Center Oct. 16 event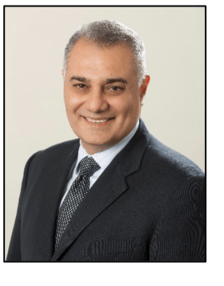 ATLANTA, October 16, 2019 – Emad Rizk, M.D., chairman, president, and chief executive officer of Cotiviti, will be a featured panelist today at the Bipartisan Policy Center's (BPC) event, "The Future of AI," which will examine the role of artificial intelligence (AI) in the U.S. healthcare and financial systems and how public policy should adapt to changing realities.
Through Cotiviti's participation in BPC's AI work, Dr. Rizk will draw on his decades of analytics and leadership expertise to evaluate AI use cases and implications of policy across several areas in healthcare. "By fostering collaboration among providers, payers, policymakers, and other stakeholders, the Bipartisan Policy Center is providing a critical forum for leaders and innovators to work together and support the emergence of AI and other data-driven technologies to improve care," said Dr. Rizk. "BPC's work will provide great insights to help educate and inform federal policymakers on the role of artificial and augmented intelligence in healthcare."
"As AI is adopted rapidly across healthcare and other sectors of our economy, all involved parties must align with public policy to fully harness the potential this technology offers," said Dr. Bill Frist, former U.S. Senate Majority Leader and a BPC Senior Fellow. "Dr. Rizk's expertise as well as tenure leading some of the biggest healthcare entities will be immensely valuable as BPC studies these issues."
In addition to Dr. Rizk, the event will bring together Reps. Bill Foster (D-IL) and Will Hurd (R-TX), as well as Lynne Parker, Ph.D., assistant director of artificial intelligence, White House Office of Science and Technology Policy. Other high-level leaders will also join the event to discuss AI's wide-scale adoption and implementation in healthcare and finance, and the potential industry and policy barriers to its emergence. The event will take place Wednesday, Oct. 16, at 10 a.m. ET at the Bipartisan Policy Center's Washington, D.C. headquarters.
To register to attend or watch a livestream of the event visit the Bipartisan Policy Center's website.
About Cotiviti
Cotiviti is a leading solutions and analytics company that is reshaping the economics of healthcare, helping its clients uncover new opportunities to unlock value. Cotiviti's solutions are a critical foundation for healthcare payers in their mission to lower healthcare costs and improve quality through higher performing payment accuracy, quality improvement, risk adjustment, and network performance management programs. The company also supports the retail industry with data management and recovery audit services that improve business outcomes. For more information, visit www.cotiviti.com.
About Bipartisan Policy Center
The Bipartisan Policy Center is a Washington, DC-based think tank that actively fosters bipartisanship by combining the best ideas from both parties to promote health, security, and opportunity for all Americans. Our policy solutions are the product of informed deliberations by former elected and appointed officials, business, and labor leaders, and academics and advocates who represent both sides of the political spectrum. BPC prioritizes one thing above all else: getting things done. For more information, visit www.bipartisanpolicy.org.


Media Contact:
Ashley Owen
Aria Marketing
(617) 332-9999 x 216
aowen@ariamarketing.com